Do you wake up in the morning tired and dreading the coming day? Do you find yourself suffering from the same frustrations again and again? Do you know your life could be so much better if you could just make some changes? Or if you could just figure out how to accept what you can't change?
I've been there.
I've developed a method for individual counseling that will get you back on track. I have helped many clients overcome anxiety, depression, and trauma to create a life they love. And I've done it for myself.
Even if you've never been diagnosed with anything, or thought of yourself as someone who needs therapy this program can help you change your life. We all struggle sometimes. The right help at the right time can save you years of frustration.
Individual Counseling can help.
Talking to a therapist can be like talking to a wise, generous friend who has time to hear your story and knows how to help you heal.
It's not just talk.
Here's what you can expect if you decide to work with me:

Understanding how your early experiences play a part in how you feel today.

Acceptance and encouragement.

Questions that help you develop insight.


Yoga poses and body awareness training.

EMDR for trauma and changing beliefs do not serve you anymore.

Understanding the parts of your mind that are not serving you and helping them get new jobs!

Techniques to overcome anxiety and mood problems.

A therapist who practices what she teaches. I'm on the journey too.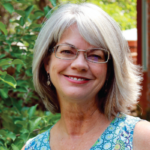 The most important qualities to look for in a therapist are respect, safety and understanding. This is a gut feeling. When you have that sense of safety, you will be able to open up your creative side, learn easily, and move beyond your well worn patterns that have you stuck. You have this ability in you! I will work with you and create the right conditions so that you can activate your own innate ability to manage anxiety. The best way to start this process is a phone call. You'll have an opportunity to see if our initial interaction feels safe. Then you can take the next step of making an appointment.
Call me today to set up a free phone consultation. 
What could your life be, if you could take steps to overcome anxiety, trauma, and stress?
1468 S Pearl St, Denver, CO 80210