Are you stopped in your tracks by paralyzing feelings that just don't let you move forward with plans you've made? Have you canceled activities that you were actually looking forward to because you just couldn't get your anxiety under control? Or perhaps your anxiety isn't that bad, but it still holds you back and you're worried it could get worse.
ANXIETY SHOWS IN MANY FORMS:
Scary and dreadful feelings in your body
Unexplained panic and fear
Thinking constantly about a problem and how to solve it
Trouble falling asleep
Trouble staying asleep or returning to sleep when you wake up too early
Avoidance of certain people or places
Feeling stopped or stuck when you try to complete a goal at work or in your personal life
Feeling unable to move forward with a project even though you really want to
Avoiding commitments because you're afraid you'll change your mind
Holding yourself back from even trying a new job or a new relationship
The saddest part is that anxiety may be causing you to avoid even trying to create the life you really want. You may begin to dream, then quickly second guess yourself. You've probably set limits for yourself that you aren't even aware of.
What could you do with your life, if you weren't stopped by these self-doubts? How would you feel if you could learn to easily manage your anxiety so that you could live more freely?
You may not know it, but a large number of people that you run into each day, suffer from anxiety, too. Most of the time, you can't tell by looking. But many people suffer from the self-doubt, pounding heart and feelings of dread that can ruin a perfectly good day. 
The good news is that anxiety can be treated! It doesn't have to run your life. The first step to vastly improving your anxiety is to get into therapy with a counselor who will truly hear you, understand the roots of your distress, and teach you skills to effectively manage your anxiety as it comes up.
When you come into my office with anxiety, I will guide our sessions so we can both understand the big picture. I want to hear your unique story in order to understand the sources of trouble. The past cannot be changed, but the story you tell yourself about your life can. Let's work together so you can learn simple ways to calm your body and your brain instantly. Then you can create more of the life you want.
Or perhaps your anxiety isn't that bad yet, but it holds you back and you'd like a no-medication solution.
MY UNIQUE MODEL OF THERAPY INCLUDES:
Understanding how your early experiences play a part in how you feel today.

Learning to manage your emotions and motivation.

Increasing your tolerance for the challenges that keep coming up in life.

Resolving past traumas that still cause you distress.

Creating a plan that will keep you happy and healthy instead of stressed and apologetic.
If you've had therapy before and felt frustrated, you may be hesitant to try again. Your anxiety might actually hold you back from taking the very steps that will help. I completely understand. Sometimes hope is the scariest thing of all. Thats why I've created several ways for you to get involved with therapy.
SIMPLE PATHWAYS TO HEALING:
Quick Start Program
A day long retreat to help you get going. Tell your story, get support, learn some new anxiety management skills tailored to your unique needs. You can feel better fast and take home new hope.
4 session Package
Afraid you won't follow through when life gets hectic? Commit to just 4 sessions, and come away feeling ready to change your world!
Individual Therapy (1 or 2 hour sessions)
Focus on yourself at a pace that's perfect for you. Longer sessions are often so much more effective than the traditional 1 hour. Its tough to get into emotional issues. Longer sessions give you the time and space you need to understand what's going on below the surface and to feel "done" with an issue. You'll have time to become calm and ready to face the world again.
Yoga Therapy
Many yoga teachings and easy poses can be used in healing and calming anxiety. I weave these practices into my work with most clients. Longer sessions of yoga therapy are available at your request. I have completed teacher training in Anusara Elements Yoga and Amrit Method of Body Psychology.
Lisa is hands down the best therapist I've worked with. She is highly skilled, patient, compassionate, dedicated and creative. Using her, rather large, diverse toolkit, she introduced and guided me through a number of treatment methods until we found one that I am comfortable with, and that has worked. It's evident that she is passionate about helping people heal and develop skills to live the best life possible. I would absolutely recommend her.
Lisa is a fantastic therapist. She is very nonjudgmental and offers effective therapy. I overcame a lifelong struggle with anxiety working with her and I give her the highest recommendation.
In a word, Lisa Yaeger is PHENOMENAL. So phenomenal that I willingly drive two hours for a session. Why do that? I do it because Lisa masterfully weaves therapeutic approaches into a session that are so in tune with what a client is feeling and experiencing. Her calm and intuitive demeanor establish an environment that feels natural, safe, and enriching. With grace and wisdom, Lisa perceptively guides one to truly see and claim her authentic, loving, lovable self. A phenomenal gift indeed!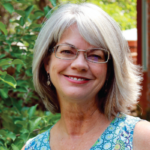 The most important qualities to look for in a therapist are respect, safety and understanding. This is a gut feeling. When you have that sense of safety, you will be able to open up your creative side, learn easily, and move beyond your well worn patterns that have you stuck. You have this ability in you! I will work with you and create the right conditions so that you can activate your own innate ability to manage anxiety. The best way to start this process is a phone call. You'll have an opportunity to see if our initial interaction feels safe. Then you can take the next step of making an appointment.
Call me today to set up a free phone consultation. 
1468 S Pearl St, Denver, CO 80210