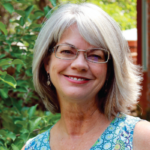 Are you feeling frustrated with your life? Do you wish you were different?
If something is stopping you from enjoying your life and feeling like your best self, you are in the right place.
I've been a therapist for over 20 years and have narrowed my focus to areas I really feel like I can make a difference, where my creativity and yours work together to get you on the path to healing and peace.
When that happens, your energy will improve, your outlook on life will open up, and you can feel happy again!
I like to work with people on their most stubborn hangups. You know, those things that hold you back from living the life you love. For you that may be anxiety, stress, overwork, trauma or frustration with your relationships. You may feel like you should have figured it out already. Finding your way in life is a big challenge! Just when you think you've got it, the road turns and you're spiraling down.
My goal is to listen and understand, and then give you tools to help you get back on track.
We are living in a time where a new understanding of the brain, body and emotions is unfolding every year. I love learning new techniques to help my clients get the results they long for, whether that is less anxiety, healing trauma, or boosting your mood and optimism or combating stress.
Recently, I've moved to the Denver area where I enjoy exploring the city, gardening, hiking, yoga, parks, restaurants, music, meeting people and hopping the light rail to new areas.
My office in the Platte Park area is tucked away in a private corner. Counseling clients often grab coffee or lunch on Old South Pearl Street shopping district, before coming in for a relaxed hour or special extended session. You won't find a sign out front, we aim to provide professional and very confidential counseling services so you can open up and not have to worry.

MASTER OF ARTS
COMMUNITY COUNSELING
Adams State University

PROFESSIONAL COUNSELOR
STATE OF COLORADO
License #1607




1468 S Pearl St, Denver, CO 80210