If you are looking for marriage therapy, you may have hit a point where you're just not sure how to make your most important relationship work.
Do you feel disconnected, unloved, and frustrated?
Is one of you becoming less and less invested and maybe even thinking about divorce? Or worried your partnership will dissolve with another ex in your circle?
Have some painful events left you feeling alone?
Do you wonder why you are fine in other relationships, but can't be happy and loving with your partner?
Are tears or anger getting in the way of solving problems? Not sure you can forgive each other and be happy together again?
Couples counseling can help. You can save your partnership and experience happiness and connection again. You can make your relationship a place of joy.
When you come to my office in Denver for relationship therapy you will learn new ways to:
Understand where each of you is coming from
Help each other feel loved and heard
Keep commitments and agreements
Stop avoiding conflict
Solve problems that have been around way too long
Feel connected and attracted again
As a couples therapist, I will put you through some training and skill building in a safe, supportive environment. I will give you my honest feedback and help you show up for each other. I use up-to-date research and training. I take plenty of time to hear and understand you both. Couples sessions are extended in length, starting with a 90 minute session.
Your partnership is unique. All couples are welcome and celebrated here.
If you're ready to give your relationship the best chance for peace and joy again, call today.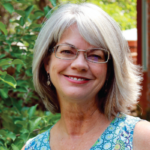 The most important qualities to look for in a therapist are respect, safety and understanding. This is a gut feeling. When you have that sense of safety, you will be able to open up your creative side, learn easily, and move beyond the well-worn patterns that have you stuck. You have this ability in you! I will work with you and your partner to create the right conditions for change. The best way to start this process is a phone call. You'll have an opportunity to see if our initial interaction feels safe. Then you can take the next step of making an appointment.
Call me today to set up a free phone consultation.
What would your life be like if your relationship brought you joy again?
1468 S Pearl St, Denver, CO 80210